I procrastinate. This is a project I started back in 2009, for the GOS Twisted Fairytale theme. My meshing skills weren't that great back then and I couldn't make the dress look the way it did in the concept art picture I found for this game.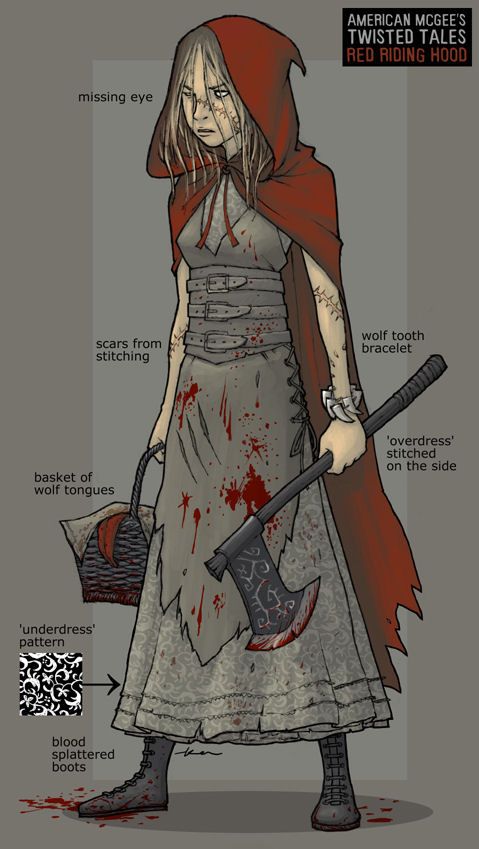 Somebody asked if I ever finished this after seeing photos of my WIP, so I finally finished.
These aren't converted from a game, it's based on concept art for a game that doesn't exist yet.

Credits: Gothplague for the buckle and Pooklet for the base for the skintone. 8KSims for the hair mesh.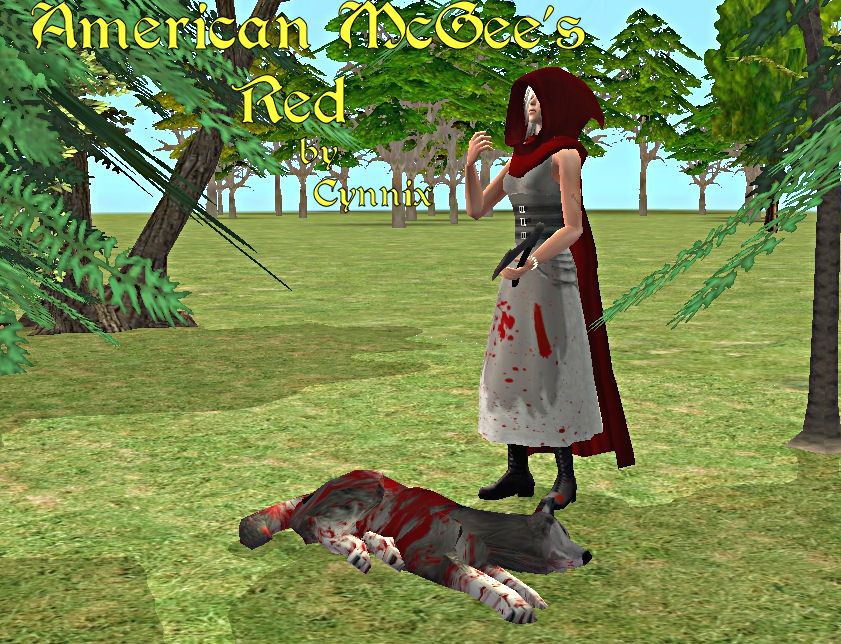 There's a stitched skin, a recolor of an 8kSims mesh, an all ages hooded cape accessory, a wolf tooth bracelet and ax accessory for child to elder and teen and adult dress meshes, with clean and bloody recolors. I also made a basket of wolves tongues.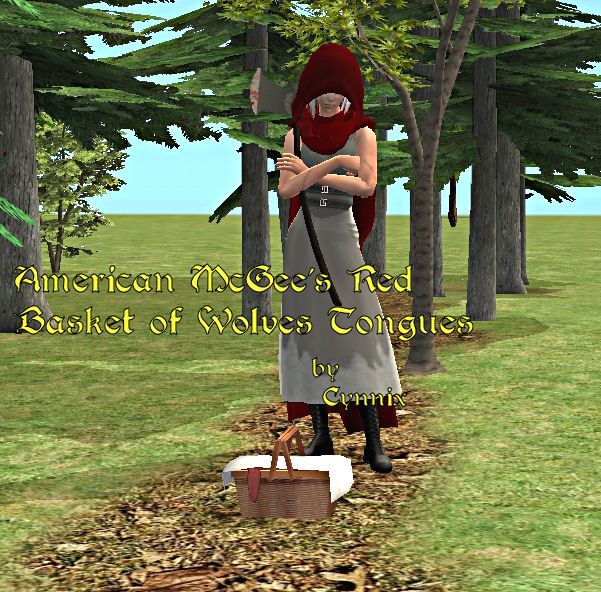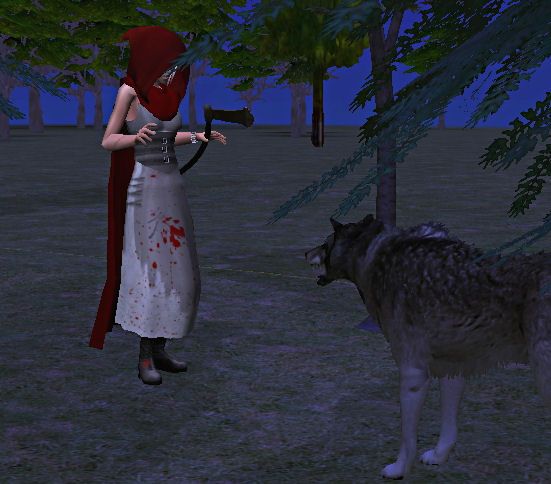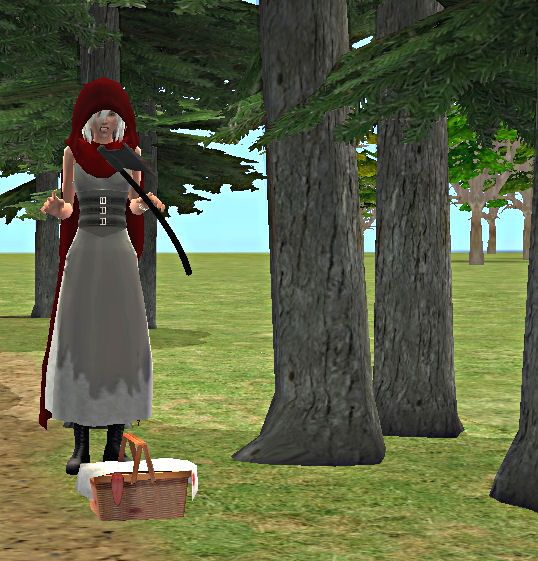 HAIR
SKIN
BRACELET
CLOAK
DRESSES
BASKET
AX